Sizes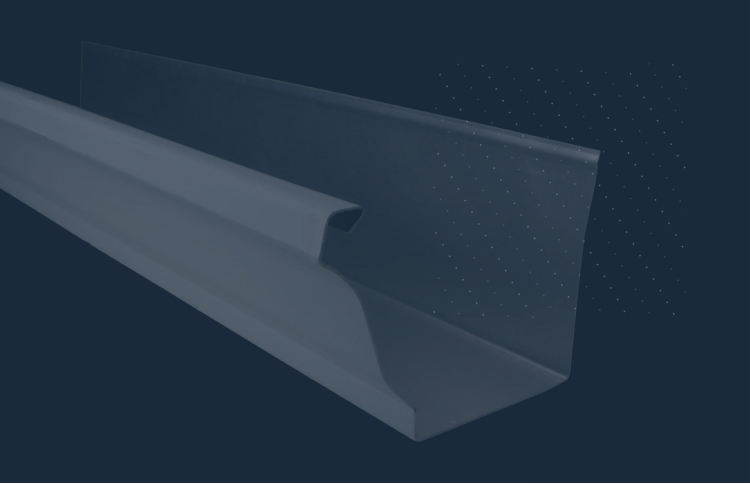 No matter what your application, we have the perfect size and thickness of guttering. 5" is standard for most residential buildings, and 6" is better for commercial application. We can choose the guage of aluminum to best meet your needs.
Colors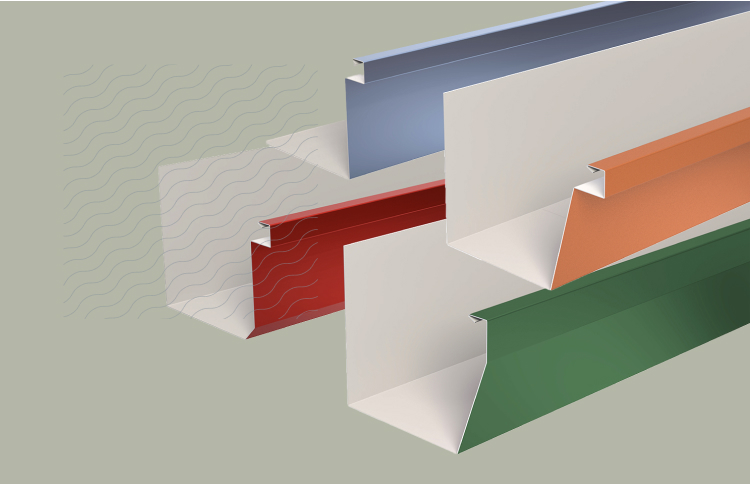 Looking to match your trim or color scheme? No problem here. We have a great selection of color options, and we bring a sample book when we come out to quote the job.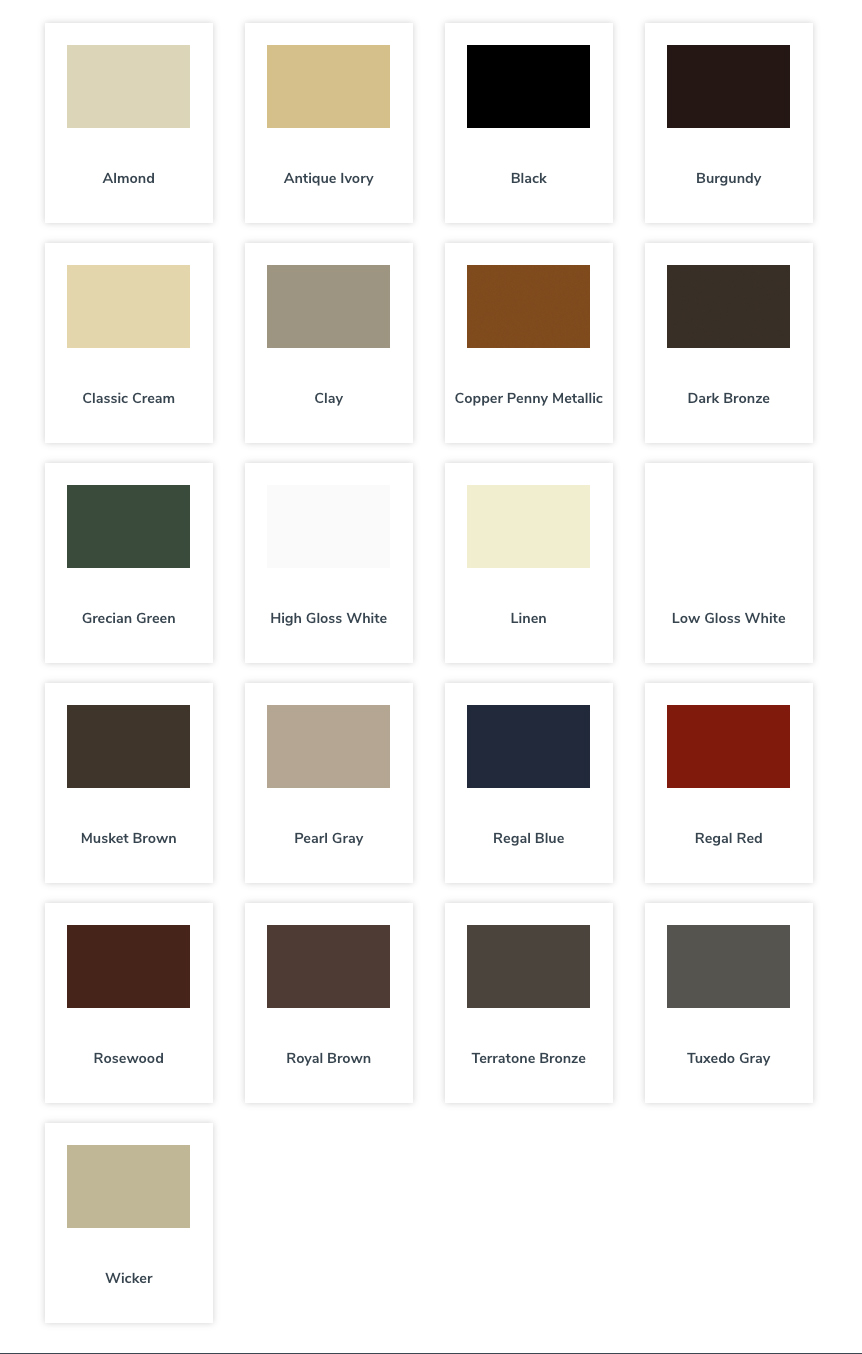 Gutter Hangers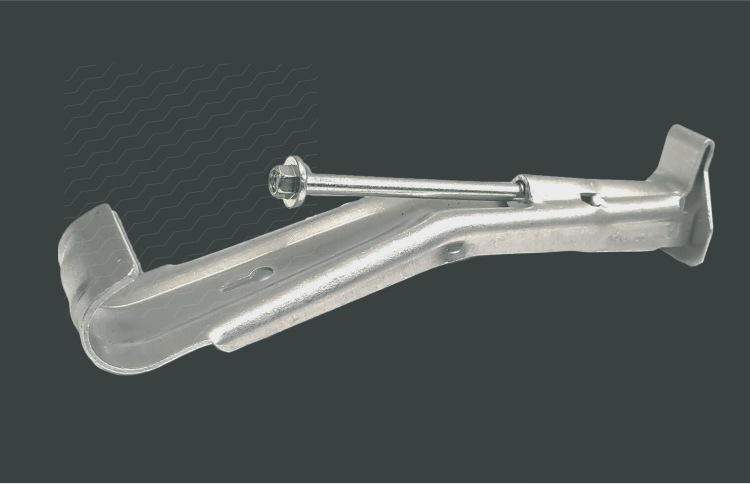 Gutter hangers are super important, yet something you don't want to see. We use hangers from Raytec manufacturing. They clip into the front of the gutter, and then are screwed thru the back into the facia board. Since they clip in, you never see them, but they eliminate sags for years.
Leaf Guard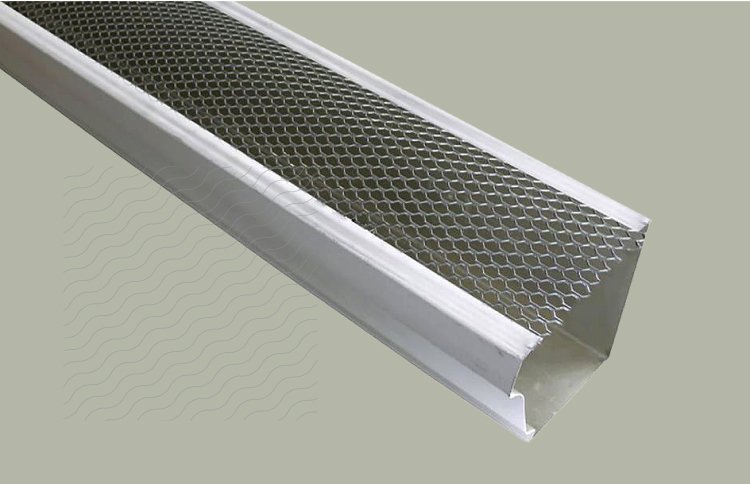 Never worry about clogged gutters again! Choose from 3 different levels of leaf protection. Our best option is LeafProof. They have a fantastic product that will solve your leaf problems once and for all. You can also choose Leaf Exterminator. It's another good option that will also keep your gutters clean. For a more economical option, we also use Speed Screen. We can make a recommendation for you when we see the environment you have.
SnoRail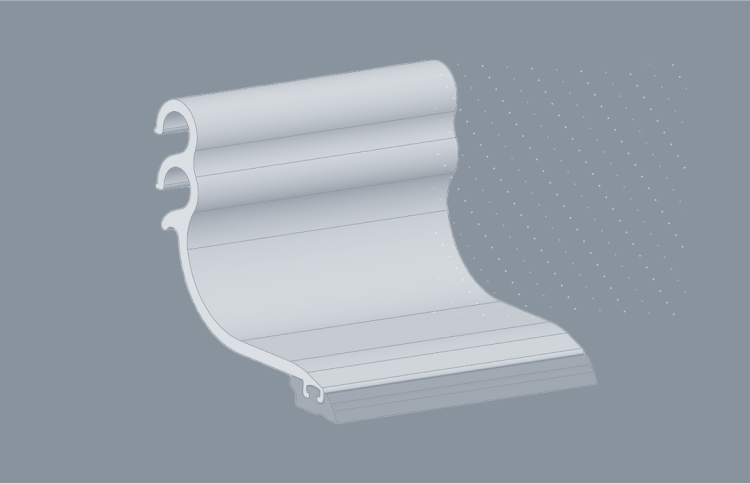 On standing seam metal roofs, you need to be aware that the surface can be slippery. This creates a problem when you have a lot of snow and ice on the roof. It can build up over time and suddenly break loose and plunge over the edge onto flowerbeds, vehicles or even worse, people. The way to avoid this is by installing SnoRail. It is basically a rail that stops the ice from sliding off until it melts.
Rain Chain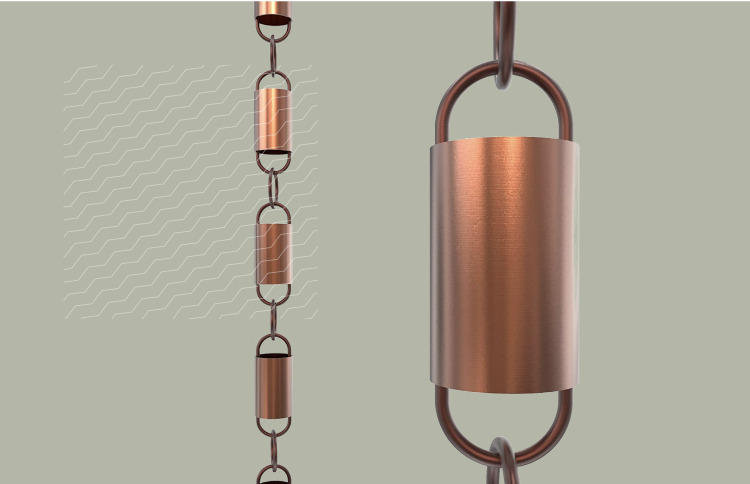 Don't like the looks of an ugly downspout? Try a rain chain for a beautiful effect. It creates a controlled waterfall to get the water where it needs to go. Contact us for pricing and color options.
Round Downspouts
If you would rather have a round downspout, we can definitely help you out there as well. Round downspouts have a round tube, which can look a lot better in certain situations.
Custom Elbows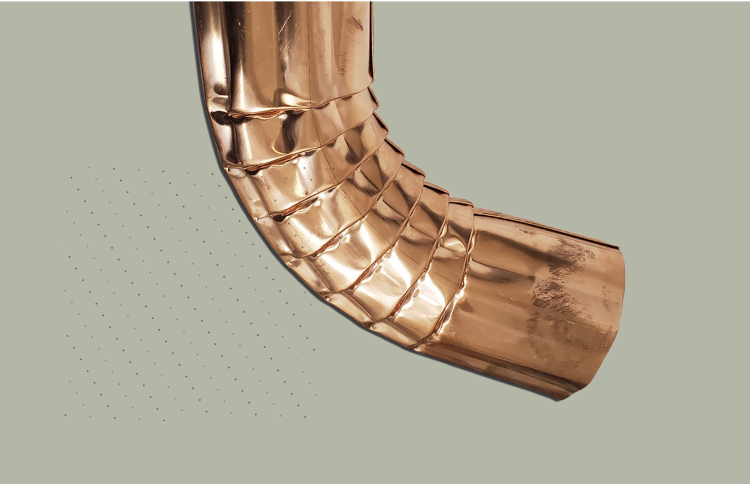 We are one of the few local suppliers that create their own downspout elbows. While most times they stay the same, if the need requires, we have the capability to give you the best look possible with a custom downspout elbow.